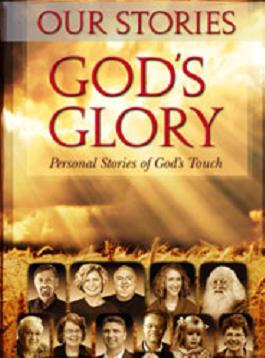 From the book "Our Stories, God's Glory"
A collection of real life inspiration stories from Oregonians
Read more  stories or submit your own here. 
During World War II, I flew a special P38 plane on daily spy missions to Germany from an air base in England. My plane was fully equipped with cameras to monitor enemy troop movements on the ground.
One cloudy day as I flew back to the base, the flight instruments on my plane quit working. I tried everything to keep the plane from stalling, but it quickly tipped downward in a 500 mile-per-hour nosedive into the city of London.
My heart sank. I knew I was flying over a heavily populated area. Frantically, I tried to pull up the nose of my plane to stop its steep dive.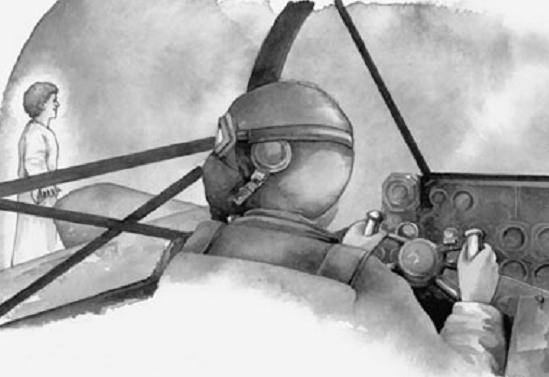 When the plane finally broke through the clouds about a hundred feet above London, it suddenly switched directions and headed back up in the clouds at a 45-degree angle. I didn't know why the plane had changed directions so quickly—until I looked out the window.
I was astonished to see an eight-foot-tall angel in a long white robe standing beside the left wing of my plane. The angel's flowing robes and golden hair were completely unruffled and unaffected by the wind.
I didn't have much time to think about this since my plane's instruments still didn't work. But when the airplane reached a higher altitude, I knew I had to parachute out. I didn't have any idea what would happen to the plane or where it might finally end up crashing.
My parachute landed me in the backyard of an old London pub. The bartender, along with a crowd of people, came out to greet me with a tall mug of beer in his hands. I graciously refused the beer, explaining that I didn't drink.
Soon a photographer arrived who took a picture of me and my parachute. Then, they helped arrange transportation for me to return to my air base.
The next day, my hometown newspaper in Portland, Oregon, printed that picture with an article about me on their front page. A friend saw it and took the newspaper to my wife. It was the first news my wife and mother had heard of me in many weeks.
I found out later that my plane crashed in another backyard, but no one was injured. I think it all was God's answer to the faithful prayers of my wife Harriet and my mother!
"God will give his angels charge over you,
to guard you in all your ways.
On their hands they will bear you up,
lest you dash your foot against a stone."
Psalm 91:11
William "Bill" Brabham
Owner, Brabham Electric
Aloha, Oregon
Entered God's Glory 1997
(Husband of Harriet Brabham at Hearthstone Residences, Beaverton, OR)
— Our Stories, God's Glory Website
— Buy the book here

Special Note: Seed Faith Books is seeking to collect 1,000 stories from Oregonians about how God has worked in their lives.    How about your story?   Click Here to see how to share your story and be an inspiration to others.