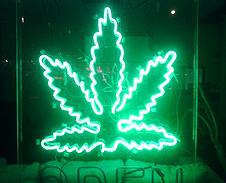 Oregon Medical Marijuana: Haven for other states
By Oregon Faith News Note:
The Oregonian ran a fascinating front page article about Oregon attracting out of state people who come to Oregon to get their medical marijuana cards. Records show that over 500 people from other states have registered Oregon medical marijuana cards. By comparison, there are 72,000 Oregon residents with medical pot cards. Oregon allows them to use marijuana while they are within state lines –despite what their home state laws are.
Also, this month The Eugene Register Guard did this analysis of where Oregon could be heading next with its Medical Marijuana laws.
Oregon's program has its own problems. Because growers and distributors of medical marijuana are barred by law from profiting from their handling of the drug, a fertile black market has emerged that law enforcement officials say is out of control. And 95 percent of the state's more than 57,000 medical marijuana patients say they need their pot to relieve "severe pain," which can be difficult to diagnose and confirm.
In 2010 Oregon voters were asked to expand the medical marijuana program by setting up state-regulated dispensaries, similar to what's being proposed in California. That measure was defeated, but with only 55 percent of the voters voting "no," indicating that Oregonians may be going along with a general softening of attitudes toward marijuana elsewhere.
At some point, Oregon is going to have to move in the direction California appears to be heading and set up a system that would regulate medical marijuana the way alcohol and tobacco are regulated. The fiction that growers and distributors can be prevented from profiting from the medical marijuana trade would have to be jettisoned and some form of taxation imposed.