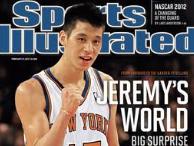 Coach explains Jeremy Lin mania  in "Sportuality" 
Jeremy Lin, unpredictable superstar of the New York Knicks, has inspired fans everywhere because he satisfies real but often unspoken desperate needs of the American people. That assessment is given by nationally renowned volleyball coach Jeanne Hess, author of Sportuality: Finding Joy in the Games .
"Jeremy Lin is the most sportual person in America right now," says Hess. "He inspires us because we are hungry as a nation for the soul of sport and he has brought us that. We are desperate for meaning and purpose in our games, we are desperate for a hero. We want someone to show us the way and Jeremy Lin is doing that."
Many Americans find themselves "sitting on the bench of life," wanting to get into the game, stresses Hess, and understand what it feels like for Lin to come off the bench and into the national spotlight — showing who he is and playing with enthusiasm and courage.
When asked if he could explain his sudden rise to stardom, Lin replied: "No, but I believe in an all-powerful and all-knowing God who does miracles."
In explaining this craze, author Hess adds, "Because many Americans find themselves sitting on the bench of life, they can understand how inspiring it is to come off the bench, show the world who you really are, and play the game with enthusiasm and find God within. Lin clearly demonstrates that people need to find a greater purpose for whatever game they participate in and why we all must dig down deep to discover who we are and bring it out on the court of life."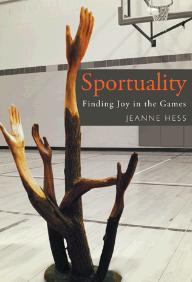 Hess' book Sportuality redefines words to bring out new meaning that can lead to a reconsideration of the learned dualism of sport into the empathic joy of playing the games — words such as competition, community, communication, spirit, education, humor, enthusiasm, holy, sanctuary, sacrifice and victory. "This idea becomes very clear when we discover that the word 'competition' actually means working together and not against," says Hess.
Jeanne Hess is a nationally renowned volleyball coach at Kalamazoo College where she is a professor of physical education and chair of the department. She served as an associate college chaplain from 2001-2008. She played varsity volleyball at University of Michigan.