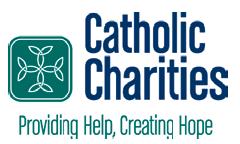 Catholic Charities to visit nightclubs; talk about consent In honor of National Sexual Assault Awareness Month, staff will remind bar-goers of their rights
By Oregon Catholic Charities

In recognition of National Sexual Assault Awareness Month, Catholic Charities Project UNICA will visit area nightclubs to host "Nights of Consent" April 19 and 20. Project UNICA staff will greet patrons at club entry points and use a stamp reading, "Consent is Sexy" to promote and engage them in prevention of sexual assault.
"It's important for people to know that without consent for sexual contact, it is rape; we are all responsible for keeping night clubs safe environments where women don't have to guard their drink or feel threatened," said Project UNICA Program Manager Karen Janes. "Between one and three and one and five women have been sexually assaulted in her lifetime, and alcohol is the number-one rape drug."

Project UNICA staff will host "Nights of Consent" at the following locations:
• Thursday, April 19 at Andrea's Cha Cha Club, located at 832 S.E. Grand Ave. in Portland, from 10 p.m. to close
• Friday April 20 at Casa Colima, located at 6319 S.W. Capitol Hwy. in Portland, from 10 p.m. to close
###
About Catholic Charities
Since 1933, Catholic Charities in Oregon has been bringing hope, resources and advocacy to the poorest and most vulnerable throughout the state, regardless of faith, race, marital status or condition in life. Headquartered in Portland at 2740 SE Powell Blvd., the organization serves as
the professional social service arm of the Archdiocese of Portland, yet is funded completely
through grants, donations and client fees. For more information call (503) 231-4866, or visit
www.CatholicCharitiesOregon.org.