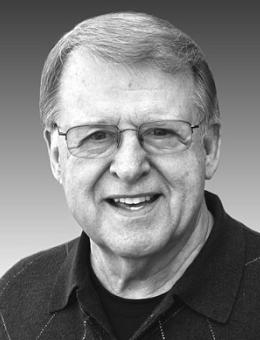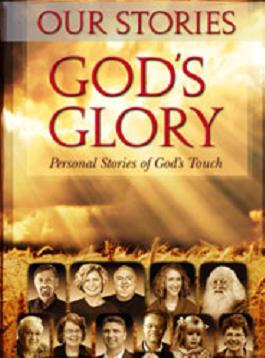 From the book "Our Stories, God's Glory"
A collection of real life inspiration stories from the NW
How about your story?
Be a part of 1,000 Oregonians sharing their faith story here.
Pastor Dick Scott,
Beaverton, Oregon
One day, when I arrived at the home of José, the native Choco Indian who was helping me translate the New Testament, he took me to his kitchen area and pointed excitedly to his wooden rice barrel—a six-foot wide wooden container about three feet high.
"Look!" he said. "Tell me! How did this happen?"
I stared at the barrel. Suddenly, I realized it was nearly full to the top with rice, but it should have been nearly empty. After all, the next rice crop was almost ready to be harvested.
"What's all this rice doing in your barrel?" I questioned José. "Aren't you feeding your eleven children? Isn't this the time everybody's rice starts running out? I know the planted rice hasn't been harvested."
José grinned from ear to ear. "I'm feeding my children.Here, look at my healthy sons. You can tell they aren't starving."
I was stunned. "But I remember seeing your barrel this full months ago. Why is it still so full?"
"That's what I'm asking YOU," José said. "You know that I planted less rice because I spent more time helping you translate the Bible into our native language. I thought for sure I would run out of rice some time ago."
José's wife interrupted. "And we have more to tell you! Many neighbors are asking to borrow some of our rice because they have run out. They take scoops of rice from our barrel and they've promised to pay us back when they harvest their rice in a few weeks."
José enthusiastically embraced me. "I'm thankful to God," he said. "My barrel is still full of rice, even though all the members of our family, along with many others, are eating from it. I don't understand it. Is it because I'm helping you to translate the Bible? Is it because I'm working for God?"
NOTE:
José's never-ending rice barrel was almost unbelievable. I had told José months ago to trust that God would provide for his family as he helped me translate the New Testament into Choco (the language of the local Panamanian Indians).
I had trusted God to provide food for José and his family so he could be my assistant, but I honestly didn't expect such an overflowing of God's goodness. I felt the Lord nudging me, "Oh, ye of little faith."
This full rice barrel became a daily witness to everyone in the village. They saw God Almighty at work in their midst, taking care of them and blessing the time and effort given by José for Bible translation work!
"[God] is able to do exceedingly abundantly above all that we ask or think, according to the power that works in us."
Ephesians 3:20
Pastor Dick Scott, Beaverton, Oregon
Missionary 1960-1973 to the Choco Indians of Panama