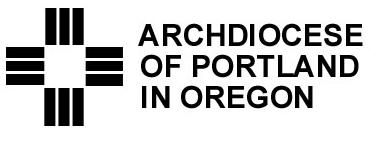 A Fortnight for Freedom in western Oregon
By Portland Archdiocese,
Catholics in western Oregon will join with Catholics around the United States and with people of other faiths to observe a "Fortnight for Freedom." The Fortnight will be observed from June 21 until July 4, 2012. These two weeks are a time for prayer, study and discussion concerning the religious freedoms protected by the First Amendment of the U. S. Constitution. In the Archdiocese of Portland, Archbishop John G. Vlazny will lead a Holy Hour at St. Mary's Cathedral of the Immaculate Conception (NW 18th and Couch Streets, Portland) on Thursday, June 28 at 7:30 pm. Many parishes will include special prayers at Masses to pray for the preservation of religious freedom in this country, and groups of parishes in the Archdiocese will offer opportunities to join with neighboring Churches for ecumenical prayer services.
In the statement Our First, Most Cherished Liberty: A statement on religious liberty adopted in March, 2012, the United States Conference of Catholic Bishops' note that the gift of religious liberty is part of our American inheritance and it applies to all people of faith. They wrote that "as Catholic Bishops and American citizens, we address an urgent summons to our fellow Catholics and fellow Americans to be on guard, for religious liberty is under attack both at home and abroad."
The Bishops' statement lists several attacks on religious liberty. Among the threats to religious freedom, the Bishops' noted state laws that forbid providing ministry and basic assistance to undocumented immigrants, "what the Church deems Christian charity and pastoral care for those immigrants." They point to an Alabama law as one of the most unjust related to undocumented individuals. The Catholic bishops in Alabama joined in a lawsuit against that law with bishops of the Episcopal and Methodist churches. The Bishops' point out that in Boston, San Francisco, the District of Columbia and in the state of Illinois Catholic Charities have been forced out of providing adoption and foster care services because of Catholic religious tenets. At the federal level the Department for Health and Human Services has not only mandated health insurance requirements that are contrary to Catholic beliefs, but that also define which religious institutions can claim an exemption on religious grounds. The HHS mandate declares which institutions are "religious enough" to merit religious liberty.
The Fortnight for Freedom gives all who value the protections of the First Amendment an opportunity to voice their support for religious liberty. This is an issue that involves people of all faiths. In
a letter to Catholics in western Oregon in January, Archbishop Vlazny wrote that "people of faith cannot be made second class citizens. We are already joined by our brothers and sisters of all faiths and many others of good will in this important effort to regain our religious freedom." A schedule of regional ecumenical prayer services is available on the Archdiocese of Portland website: www.archdpdx.org.
###