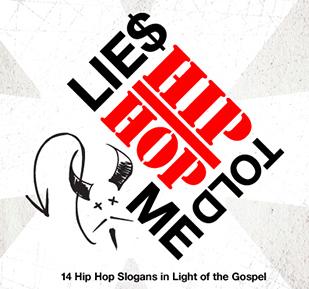 By Guest Opinion,
Portland pastor Cole Brown used to work in the hip-hop industry. While there, he found Jesus, came back to Portland, and wrote a book—Lies My Pastor Told Me. Now he's written a new book: Lies Hip-Hop Told Me, due to be released on July 2.
When he was a student at Grant High School in Northeast Portland, Brown was that nerdy kid that no one liked. He did have one friend, like every nerd, but his whole life was wrapped up in his music. He particularly adored R&B singer and producer Teddy Riley, author of hits for Michael Jackson and Keith Sweat. One day, Brown decided to send Riley a piece of fan mail. A few weeks later, Riley called him and said that fan mail like Brown's was a reminder that his job was about the music, not about the money.
After high school, Riley offered Brown an internship at his studio in Virginia, and Brown loved his time there. He selected songwriters and policed rappers' in-studio drug use. But before he had been there long, he met an R&B artist and recent Christian convert named Mike E. It took two years, but Brown decided to become a Christian. He came back to Portland and tried to be a freelance producer of gospel and R&B music. That didn't work out, and in 2006, he gathered seven people and started Emmaus Church in Fernhill Park. Nowadays, the nondenominational charismatic church meets in a storefront on Northeast Shaver Street and MLK Jr. Boulevard.
In 2010, he published Lies My Pastor Told Me, a chronicle of his journey to faith. Lies Hip-Hop Told Me takes a closer look at 14 of the hip-hop industry's ubiquitous catchphrases from a rap-loving Biblical scholar's perspective. Brown makes it clear that he is not the final authority and that he doesn't set himself up to judge others; rather, Jesus Christ is the authority and the judge, and He will set everyone straight.
For more, see more here