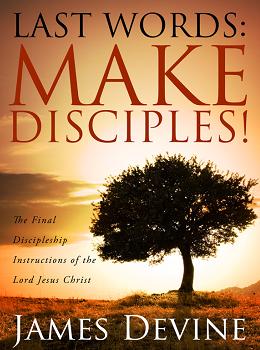 Gresham pastor authors book to end the discipleship deadlock
By Guest Opinion
Pastor Dr. James Devine is a Gresham pastor who just authored a new book "Last Words: Make Disciples!" to help others who stumble on Christ's great commandment to go into the world and make disciples. It is at this point where many people do not even know what the first would be. Because Pastor Devine has involved in discipleship ministry since 1967, he has the tools and steps to follow.
The book covers these areas (1) A thorough biblical study of all the Great Commission passages (2) A clear explanation of the final discipleship instructions of the risen Lord Jesus (3) Many practical keys to carrying out Jesus' Incredible Imperative (4) A mosaic harmony of the central biblical truths found in the Gospels and Acts and (5) A biblical philosophy of the disciple-making mandate for the Church.
Dr. James Devine has previously written the book "The Jonah Factor" which helps uncover the lessons and spiritual message of the life of Jonah.
Foolw Dr. James Devine on Facebook.