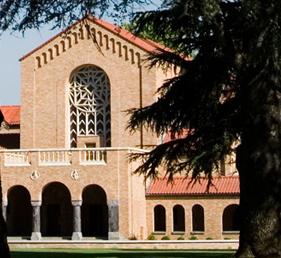 Oregon Faith News Note:
In light of the recent Woodburn priest abuse case, The Oregonian's Nancy Haught went to Oregon's top seminary to inquire on how a priest training school tries to prevent and weed out problem priests. The Oregonian interviewed Mount Angel Seminary which trains most of the 150 priests (including retired) in Western Oregon. As with any training school it is not easy to identify hidden psychological problems within a large population. This is why Mount Angel has been adopting stricter standards over time and adapting them. Here is a piece of the article.
When Perez entered Mount Angel Seminary in 1996, a screening process was in place. But it was not as rigorous as it has become in the years since he was ordained in 2002.The Rev. Patrick Brennan, pastor of St. Mary's Cathedral and president-rector of the seminary from 1990 to 2000, says that as early as the mid-1980s, seminary administrators had explored ways to screen applicants and monitor students, looking for signs of unhealthy or harmful sexual attitudes or behavior.In the 1990s, the seminary required that the organization recommending an applicant to the seminary — either a diocese or a religious community — order a psychological evaluation of the candidate.

The sponsor was required to submit the evaluation along with an applicant's autobiographical essay, letters of recommendation, transcripts and other documents. The psychological test most often used asked a candidate to respond "true" or "false" to more than 500 statements such as, "I like children," "People often disappoint me" and "I am easily embarrassed."

A seminary admissions committee read the application and made a decision. Brennan said he made it a point to read the psychological evaluations himself.

"If there was any indication that something was inappropriate, that person was not admitted," he said.

But Monsignor Richard Paperini, who became president-rector of the seminary in 2001, wanted to do more. At a time when priest abuse was beginning to gain national publicity, Paperini asked diocese and religious orders to pay for an additional type of psychological test beyond the one instituted by Brennan. Paperini recommended tests that posed open-ended questions.
Read full article here