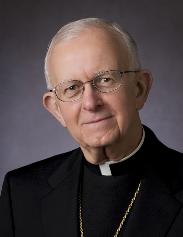 Statement of Archbishop John G. Vlazny on Father Angel Perez
By Portland Archdiocese
Many letters, messages and phone calls have come to my attention from Catholics in this archdiocese. Like all of you, I am deeply saddened and troubled by the accusations of the abuse of a minor by Fr. Angel Perez. The behavior Father is accused of is sinful, wrong and can never be tolerated. Criminal charges in this case, as in all similar cases, require both prosecution and defense in court before judgment is rendered.
Fr. Perez, as a priest of the archdiocese, requested assistance for his defense. Father has committed his life to priestly service and is respected and well-liked by his parishioners. Who of us would not do what we could to help a beloved brother, sister or child in tragic circumstances? Our church compensates priests modestly and priests rely on us for financial assistance in extraordinary circumstances. As Father's archbishop, I offered a loan to him for attorney expenses after his own financial resources have been exhausted. I saw this as my obligation, certainly in charity, if not in justice. Monies loaned will not come from the Archbishop's Appeal or any other designated fund.
This was a difficult decision on which I sought counsel from legal and other advisors. Such decisions are controversial but I am surprised by the strong opposition it has raised and I am sorry that so many find it offensive and inexcusable.
The hearts of all of us go out to the young man involved, his family and the friends and relatives of Fr. Angel Perez. God bless us all.