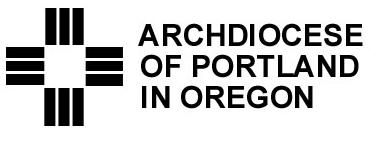 Retreat for Families with Children with Disabilities
By Portland Archdiocese
The Office for People with Disabilities is sponsoring a weekend retreat for families with children with disabilities. For English speaking families the retreat will be held August 24 – 26, and for Spanish speaking families the weekend of August 31 – September 2. The retreats will both be held at the Aldersgate Conference Center in Turner, OR, which is 15 minutes East of Salem. The retreats begin at 6:00 pm on the Friday of the weekend and continue until 1:00 pm on Sunday.
The weekend retreat will be an opportunity for families to have fun together, relax, celebrate their faith and build friendships with other families. The weekend is planned with accommodations so that every family member may participate. Accommodations include a double bed, two twin beds and a private bath and shower for each family. Additional space can be provided for larger families.
Mass will be celebrated each weekend. Fr. Raul Marquez of St. Peter Parish in Portland will celebrate Mass on the English speaking weekend, and Fr. David Schiferl of St. Alexander Parish in Cornelius will celebrate Mass on the Spanish speaking weekend.
Registration forms are available on the Archdiocesan website: www.archdpdx.org/opd. Some financial assistance is available for those in need. For more information contact the Office for People with Disabilities 503-233-8399 or by email [email protected].