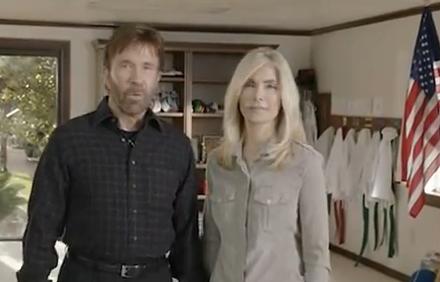 Chuck Norris' God ad outscores other political ads
Oregon Faith News Note:
Actor, martial arts expert & Christian speaker, Chuck Norris, has created a blunt and bold public service announcement video giving a political warning over where the nation is heading. In the video Norris speaks starkly about "our country as we know it and may be lost forever" and "1000 years of darkness". The video finishes with an appeal for standing "unity for God & country."
The political ad topped all other ads according to Visible Measures with over a million views. And that was during a hot political convention week in September. During that same convention week the #2 most viewed political ad also featured a celebrity. The ad featured Hollywood comedic actors Kal Penn and John Cho and even President Obama.
Below is a video of Mike Huckabee interviewing Chuck Norris about the video.

Here is the Chuck Norris video.