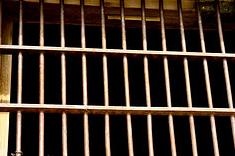 Doug Harleroad
Senior Policy Advisor
Oregon Anti-Crime Alliance
The Governor's Commission on Public Safety heard a presentation from the representatives from the PEW Centers on the States summarizing the current Oregon prison population forecast. The presentation did not include the possible reasons for forecast error which are set forth in the written forecast document. To read the entire document, go here:
Forecast identified as high by one commissioner – he was right!
At the time of the Commission meeting, one Commissioner said the past forecasts were high. It turns out the Commissioner was right. Damon Bell, Senior analyst for the Oregon Office of Economic Analysis, provided the numbers, and a detailed chart was prepared. Here is the summary:
• 8-year average -1995 to 2002 — the forecast is 14.7% high which means an over forecast of approximately 2051 inmates in 2020.
• 6-year average -1997 to 2002 — the forecast is 7.3% high which means an over forecast of approximately 1089 inmates in 2020.
Significance of consistently high forecasts
• The Oregon Department of Corrections and the Criminal Justice Commission are required to use the forecast in budgeting. Budgeting using a high forecast leads to a larger budget than necessary.
• More importantly, if the forecast is high, then more prison beds must be planned for (spend "big bucks" to build a prison when it isn't needed now and may never be needed). Putting this into perspective, Oregon currently has about 15,800 prison beds and only about 14,000 prisoners. There about 1800 prison beds not being used right now. The current 10-year prison population forecast says Oregon's prison population will go from the current inmate population of 14,000 to 16,000 inmates in 2022. We have almost enough beds now without building anymore. If the current forecast is 7.3% high, like the 6-year average listed above, then the forecast is too high by 1089 inmates, and Oregon certainly doesn't need to spend any money in the next biennium planning for or building more prison beds.
• From some quarters there is pressure on the Governor's Commission on Public Safety to recommend shortening sentences for repeat felony property offenders and repeat felony drug sellers and manufacturers. A few would also like to shorten mandatory minimum sentences for felony violent offenders. After the forecast analysis above, the argument that Oregon needs to shorten these sentences to avoid planning and building another prison next legislative session does not hold up.