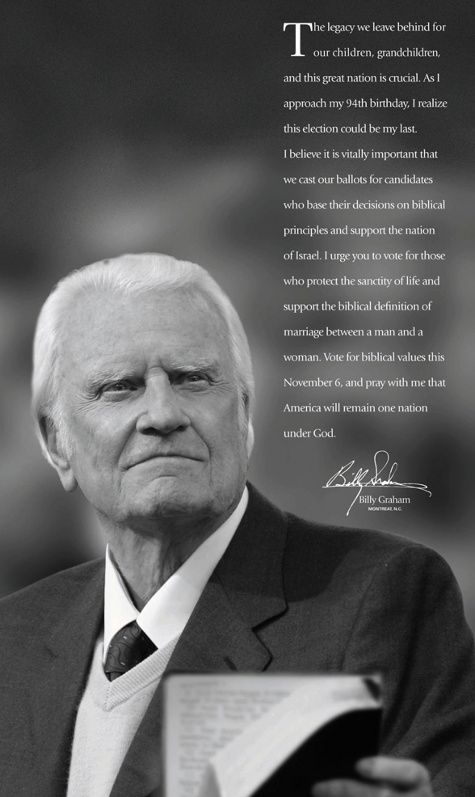 The Billy Graham Association has put out full page ads in the nation's top newspaper including The Wall Street Journal and USA Today.
Here is what the ad said.
"The legacy we leave behind for our children, grandchildren, and this great nation is crucial. As I approach my 94th birthday, I realize this election could be my last. I believe it is vitally important that we cast our ballots for candidates who base their decisions on biblical principles and support the nation of Israel. I urge you to vote for those who protect the biblical definition of marriage between a man and a woman. Vote for biblical values this November 6, and pray with me that America will remain one nation under God."
This comes off the heals of Graham meeting with Mitt Romney and his son Franklin issuing an editorial for USA Today.