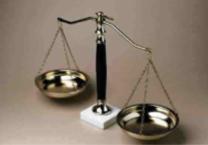 Eugene pastor at center of abuse case 
Oregon Faith News Note:
A lawsuit has been filed against the United Methodist Church in Eugene. A Portland man claims he was sexually abused by the pastor in the 1980s when he was a youth. Below is some of the details of the case.
"A Portland man filed a multi-million dollar lawsuit against the United Methodist Church, claiming that he was raped by a Eugene pastor in the 1980s.A Portland firm filed the case against the First United Methodist Church of Eugene on Wednesday, issuing a press release on behalf of the man. The firm alleges that nearly 28 years ago the now-deceased Pastor William Walker sexually abused the plaintiff, who was 11 years old at the time. Walker passed away in 1992 from complications related to AIDS."

At the time of his death several other men in their late teens and 20s came forward saying that they had sex with the pastor. One of the man's lawyers, Gilion Dumas, told KVAL News that her client was even younger than the other men when the alleged abuse took place."