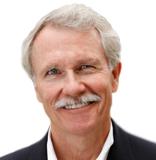 Kitzhaber proposes reducing welfare time limit
By Faith News Note
Because of budget deficits, Governor Kitzhaber has proposed reducing the time limit for receiving welfare from five to three years. Currently, Oregon residents who qualify may receive cash benefits under the federal Temporary Assistance for Needy Families (TANF) program for a life-time limit of five years. In October, 35, 625 Oregon families were receiving assistance under this program. Cutting the time limit to three years would affect 1,100 families.
If Oregon's economy improves, the welfare program would be at the top of Kitzhaber's list of programs to restore. Right now the program will face a $10 million deficit even after Kitzhaber's proposal to add $46 million from the general fund.
The TANF program was started in 1997 and replaced Aid to Families with Dependent Children, a program that was widely criticized for encouraging dependence on the government and behaviors that lead to poverty. The TANF program tried to correct these problems by requiring adult recipients to find work as soon as they are job ready, or at the latest, within 24 months of receiving aid from the program. The goal of the program is to help families survive until parents can find work.
States get block grants from the federal government and then design and administer their own programs with wide latitude. The federal life-time limit is five years. States can reduce this as they deem necessary.
Because of the recession and high unemployment, in July the Department of Health and Human Services notified the states that they could apply for a waiver of the TANF work requirements.
Federal funding for TANF was extended in the Middle Class Tax Relief and Job Creation Act of 2012 at $16.5 billion.
Read more here: