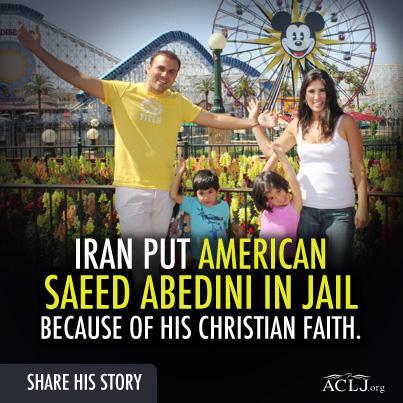 By Randy Alcorn
Eternal Perspectives Ministries, Sandy Oregon
Author of Heaven
Some of you have followed the story of the Iranian pastor Saeed Abedini. I've included a video in this post in which his wife Naghmeh speaks of her husband's eight year sentence to a horrific prison. Saeed was in Iran helping with an orphanage when he was arrested for sharing his faith in Christ. His wife is still struggling with how much she should tell the children about what their father is going through.
Every day an estimated 200 million Christ-followers suffer across our globe. Hebrews 11:35-38 recounts stories about God's suffering children. It says,
Some were tortured, refusing to accept release, so that they might rise again to a better life. Others suffered mocking and flogging, and even chains and imprisonment. They were stoned, they were sawn in two, they were killed with the sword. They went about in skins of sheep and goats, destitute, afflicted, mistreated— of whom the world was not worthy…
I have always loved those words, "of whom the world was not worthy."
If you wish to sign a petition pleading for Saeed's release, go to the ACLJ site.
If you want to be informed about how you can pray for and help people around the world who are suffering for Christ, see Voice of the Martyrs. I encourage you to consider supporting Voice of the Martyrs as we do at EPM. (Another ministry to check out is The International Justice Mission.)
Please watch this video from www.savesaeed.org and let God touch your heart through it.