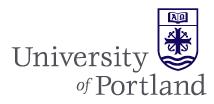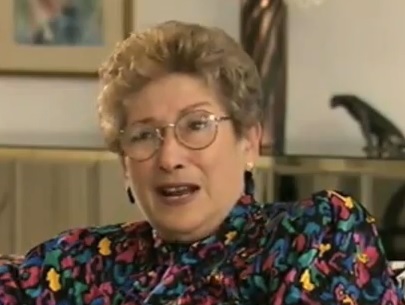 Holocaust survivor Miriam Greenstein to speak at University of Portland at 4 p.m., Friday, April 19
By University of Portland
University of Portland will host Holocaust survivor Miriam Greenstein at 4 p.m. Friday, April 19 in Buckley Center Room 163 on campus, 5000 N. Willamette Blvd. Greenstein's talk is in commemoration of Holocaust Remembrance Day, recognized internationally. The event is co-sponsored by the Garaventa Center for Catholic Intellectual Life and American Culture and the Multicultural Programs in Student Activities.Greenstein—born Miriam Kominkowska—was a 9-year-old in Lubraniec, Poland, in 1939 when the Nazis invaded. From then until her liberation in 1945, she endured a succession of mounting horrors that took everything from her, including her entire immediate family in Europe.
After her liberation by British troops and her recuperation in hospitals, displaced person camps and welcoming homes, Greenstein succeeded in making contact with her only known relatives. Her parents had drilled into her memory the Northeast Glisan Street address of her Uncle Moniek and Aunt Hanita in Portland. Greenstein is the author of "In the Shadow of Death, A Young Girl's Survival in the Holocaust" (2010) and a regular speaker for the Oregon Holocaust Resource Center.
For more information, please contact Bethany Sills, Assistant Director of Student Activities and Multicultural Programs Coordinator, at (503) 943-7470 or [email protected] .