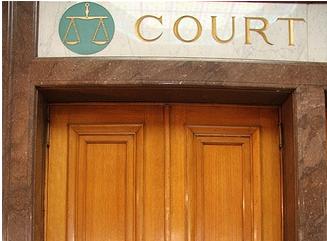 The follow-up to the Supreme Court ruling is playing out in California where a pastor quickly married his gay partner and a religious group is working on a challenge to the new ruling.   The Daily Breeze reports that Rev. Dave Sigmund(pastor of Seaside Community UCC church) and Jay Greaves took advantage of the recent Supreme Court ruling on same-sex marriage to host a wedding. More from the Daily Breeze below:
The pair sealed their 10-year relationship just two days after gay marriage resumed in California because of federal and state court rulings last week, becoming one of the first South Bay couples to wed under the new ruling. The timing was fortuitous because Sigmund and Greaves were attending a weeklong biennial meeting of the United Church of Christ's leadership at the Long Beach Convention Center and many of their close friends were in town for the event. Sigmund is pastor of Seaside Community UCC in Torrance.Longtime friend Rachel Ciupek-Reed said the couple considers the UCC — a progressive mainline Protestant denomination that has a focus on social justice — family.
The latest developments in California are being challenged by a religious liberty organization Alliance Defending Freedom. Here is their comments on Newsmax.
The fight to revive Proposition 8 in California isn't over yet, despite an eleventh-hour request to halt gay marriage being turned down, according to Joe Infranco, senior legal counsel for the Alliance Defending Freedom."We need a robust debate to continue because marriage, the union between a husband and wife, is a timeless and universal and unique arrangement," Infranco told "The Steve Malzberg Show" on Newsmax TV."The interests of marriage, according to the government, are related to the interests of children, the fact that every child needs a mother and a father."…"We're exploring our options and we're going to take further action on it . . . The exact nature of the action is not certain right now," Infranco said.