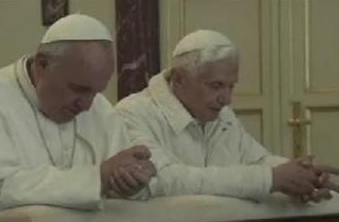 Ex-Pope: God told me to step down
Oregon Faith News Note:

Former Pope Benedict XVI said that his decision to step down was based purely on that "God told me to".  It was not a booming voice or a vision but rather clear communication from a months-long mystical experience. Benedict said it was "the will of God." 
The decision to resign and step down marked the first time in about 600 years since a pope stepped aside. 
Pope Benedict's words are few and far between during his retirement as the Pope now spends his time in the Vatican gardens in personal devotion. Pope Benedict receives few visitors.   Even with these few words as reported by Zenit, help illuminate a big personal decision for which little was said at the time.
Read more at LA Times