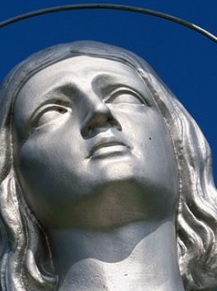 Do We Each Have A Guardian Angel? – Angelology Video Series (part 1/3)
Written by Robert Leary
Multnomah University, Portland
We're launching a new mini series of videos that seek to help answer some of the questions we all hear about. It's a process we're calling "Theology outside the walls." And we figure, why not just jump right in to the big ones we've all wondered about since we were small children.
Professor of Bible and Theology Dr. Joseph Zichterman will kick us off on a 3-part series of videos on Angelology.
Do You Have A Guardian Angel?
We've all heard fantastic stories of the heroism or protection of guardian angels.
We've probably even been told we have our own guardian angel.
Some of you probably had pictures in your bedrooms of a guardian angel.