Laurie or Mike Nowland,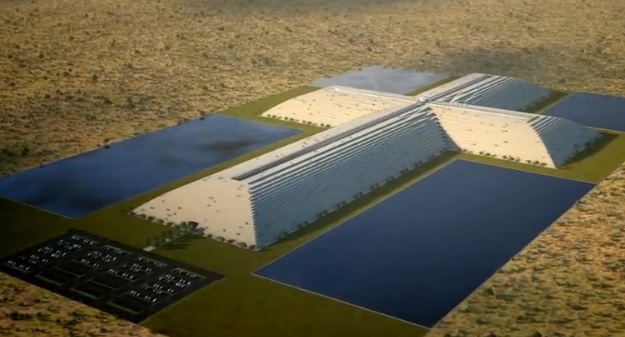 thegreatcrossalliance.com
R A Christian couple from California, Laurie and Mike Nowland, have designed an enormous columbarium and mausoleum project for the Christian market. It will be the largest religious monument and one of the largest cemeteries in the world. The novel construction begins in mid-2014 on a one-square-mile site the couple has secured east of Reno. It's designed to be a powerful statement about the strength and unity of worldwide Christianity, and to be a gathering place for all Christians.
The key to the project is an innovative funding plan. An Alliance of thousands will purchase spaces over about 30 years. The monument will be built continuously, as memberships come in. Members can see their vaults in place at the site long before passing to the next life. Converting cash to hard construction as quickly as possible eliminates several financial risks.
The building will hold over 600,000 large niches, which are compartments in which people can place the cremated remains of their loved ones. Each niche will be big enough to hold the remains of two people, allowing loved ones to be together. The building will be more than half a mile long, and as high as an eighteen-story office tower.
The project will include a protected center chapel, with The Bible inscribed on the walls in four widely spoken languages. The massive structure will preserve scripture for many future generations.
Designed for low cost and long life, The Great Cross is also environmentally friendly. It will be constructed largely of earth graded from the site itself, protected by a reinforced concrete shell. The Great Cross will accommodate roughly one million people in a single place, saving much open land.
Most of the spaces will be placed on the outer shell, allowing for easy access by visitors. There will also be a few thousand spaces for cremated remains in the long, sky-lighted interior hallways, with mausoleum spaces for remains of those who prefer that option.
The project has been received favorably by local officials, and reviewed by architects, geologists, and engineers. Laurie and Mike are working with prominent Reno area constructors Q&D Construction. Q&D has excavated deep test trenches on the site, and is conducting an evaluation of the Nowlands' cost estimates.