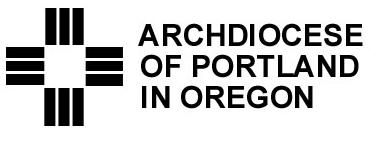 By Portland Archdiocese
Archbishop Sample to close out the Year of Faith
Archbishop Alexander K. Sample will close out the Year of Faith with a Mass at St. Mary's Cathedral of the Immaculate Conception on Christ the King Sunday, November 24 at 11:00 am. Pope Benedict XVI announced a Year of Faith, which began on October 11 and continues until November 24. The date of October 11 was chosen, because it was the 50th anniversary of the opening of the Second Vatican Council. The year was also the 20th anniversary of the promulgation of the Catechism of the Catholic Church.
In the Archdiocese of Portland the Year of Faith began with a Vespers Service on October 11, presided by Archbishop Emeritus John G. Vlazny. He conveyed Papal Honors, the Pro Ecclesia Et Pontifice cross, upon six members of the Archdiocese. In November 2012, the Archdiocesan Pastoral Assembly focused on the theme of "Setting Faith Afire." Archbishop Vlazny celebrated a special Year of Faith Mass on the vigil of the Feast of the Immaculate Conception, patroness of our archdiocese, at St. Mary's Cathedral. During the Lenten season parishes ensured plenty of opportunities for parishioners to celebrate the Sacrament of Reconciliation, and many parishes used the faith enrichment program Living the Eucharist.
The announcement of the appointment of Archbishop Alexander K. Sample January 29, 2013 and his installation Mass on April 2, 2013 proved to be major events of faith for the people of the Archdiocese of Portland. Archbishop Sample traveled to Rome to receive the pallium from Pope Francis on June 29th. This was followed by three regional Masses to welcome Archbishop Sample in Portland, Salem and Grants Pass. Archbishop Sample ordained eight new priests for the Archdiocese of Portland on June 8.
Any consideration of the events of the Year of Faith also needs to recall the impact of the resignation of Pope Benedict XVI, and the College of Cardinals election of Pope Francis.
All Catholics are invited to join Archbishop Sample for the closing Mass of the Year of Faith at St. Mary's Cathedral, November 24 at 11:00 am.