By Chronos Prize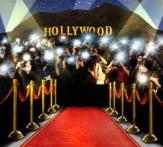 Hollywood's elite filmmakers have until Dec. 5 at midnight to submit their scripts to the First Annual $50,000 Chronos Prize for the Most Inspiring Screenplay by Established Filmmakers that promotes a greater understanding or love of God.
The winner of the $50,000 prize will be honored at the 22nd Annual Movieguide® Faith & Values Awards Gala and Report to the Entertainment Industry on Feb. 7, 2014, to be held at the Universal Hilton Hotel in Los Angeles.
"Hollywood is putting more faith and values in its blockbuster movies than ever before," noted Dr. Ted Baehr, chairman of the Christian Film & Television Commission®, sponsor of the Movieguide® Awards and the Chronos Prize. "Already this year, four of the Top 10 movies at the box office have contained positive references to Jesus."
Filmmakers eligible to compete for the Chronos Prize are past nominees and winners of the Faith & Values Awards or filmmakers who have successfully created and distributed at least one profitable, spiritually uplifting movie or television program with strong redemptive content demonstrating man's love or understanding of God. Other criteria for the prizes may be found on the Chronos Prize website at www.chronosprize.com.
The entry fee for the competition is $75 until the final deadline of Dec. 5, 2013. The competition is supported by a grant from the John Templeton Foundation.
For more information about the Chronos Prize, please go to www.chronosprize.com.