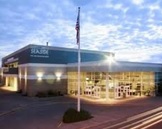 By Christian News Northwest
Subscribe
Concerned North Coast Christians who object strenuously to teens being exposed to the content of a statewide conference here on sexuality issues plan a peaceful protest outside on at least one day —and possibly both days — of the event this month.
The annual Oregon Adolescent Sexuality Conference is Monday and Tuesday, April 7 and 8, at the Seaside Civic and Convention Center, 415 First Ave. Plans call for a protest outside the center from 9 to 11 a.m. Monday, and perhaps extending it to Tuesday as well.
While the majority of the hundreds who attend the annual conference are educators and youth-serving professionals, it also attracts dozens of teens from a wide range of school districts.
The conference planning committee is made up of volunteers representing diverse community non-profits and state agencies. They include Planned Parenthood, Cascade AIDS Project, Insights Teen Parent Program, the Oregon Teen Pregnancy Task Force, and the state Department of Education and Oregon Health Authority.
Those behind the conference say it provides valuable information for educators, health personnel, administrators, counselors, social and youth service workers, parents, clergy, teen parent program staff, teens, community members and others who wish to increase their knowledge and skills in addressing adolescent sexuality issues.
Organizers of the protest counter that past conferences have offered shocking and reprehensible content. They say it encourages the teens to have sex, discourages chastity, attempts to normalize immorality and perversion, and denigrates Christian values.
"A group of citizens from northwest Oregon has decided to organize a peaceful gathering to make known their opposition to this sexual abuse of our school-age children masquerading as 'health education,' stated a flier promoting the protest. "Your tax dollars, paid to the state of Oregon, are paying for this event. Your school district resources (buses) are also being used to bring adolescents to this conference."
The flier went on to charge that conference planners deliberately hold the event in Seaside because the beachfront location attracts youth: "It's a great hook to get students from all over Oregon to attend. The organizers of this event know that almost every teenager likes to go to the beach."
Jim Welsh, one of the protest organizers, said they recently discovered one of the conference's three keynote speakers — sexuality educator, author and trainer Cory Silverberg — was among the founders of a sex shop now operating in Toronto, Canada.
"They have become so emboldened that they fear no public outrage," said Welsh.
North Coast churches joining in the protest efforts are Our Lady of Victory Church, River of Life Fellowship and North Coast Family Fellowship, all in Seaside; and Lighthouse Christian Church, Gateway Community Church and a Lutheran group, all from Warrenton.
Welsh emphasized protests will be outside only and will not attempt to disrupt indoor activities. He said protesters are free afterward to go inside to the event's open areas, but that speeches and workshops are open to conference registrants only.
For more information on the Oregon Adolescent Sexuality Conference, go to Oregon-asc.org. For more on the protest, go to a Facebook page titled "stoptheseasidesexconference."
To contact the protest organizers, phone 360-713-8414 or send an e-mail to [email protected].