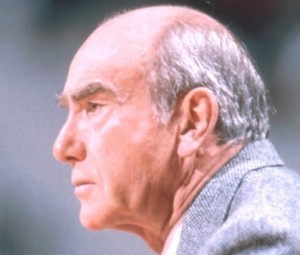 Strong faith of former Blazer coach Jack Ramsay celebrated
By Faith News Note:
The Santa Fe New Mexican reports about how the life of Blazer former coach and NBA champion was remembered for his faith.
The strong faith of NBA Hall of Fame coach Jack Ramsay was celebrated at his memorial service on Thursday, May 1. Fr. John J. Ludden, the church's pastor, said Ramsay was "a child of God and a man of faith." Ramsay, aged 89, passed away after a 15-year fight with cancer. In 1977, Ramsay led the Portland Trail Blazers to their only NBA championship. After retiring as coach, he became a highly respected NBA broadcaster and analyst. He was inducted into the Naismith Hall of Fame in 1992. Though he was an outstanding coach and devoted family man, the funeral Mass in his honor focused on his devout faith. No matter where his work took him, he would habitually find an early Mass to attend before he began his work day. Last year at the family's annual reunion, he urged his children and grandchildren to take their faith more seriously.