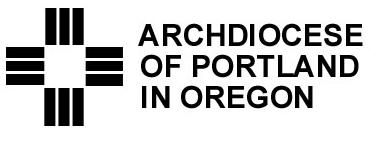 By Portland Archdiocese
Archdiocese to focus on religious liberty
The Archdiocese of Portland will join Catholics across the United States participating in the third annual Fortnight for Freedom. The two-week period will be observed June 21 – July 4, 2014. The theme for this year's observance is "Freedom to Serve." The purpose of the observance is to raise awareness of religious liberty. This year's celebration unites the link between religious freedom and service to the poor and vulnerable.
The United States Conference of Catholic Bishops has prepared materials for parish use available at the website www.fortnight4freedom.org. The materials include Fact Sheets on current threats to religious liberty in the United States, Fact Sheets on international threats to religious liberty, and "frequently asked questions." The USCCB document Our First, Most Cherished Liberty: A Statement on Religious Liberty published by the United States Bishops ad hoc Committee for Religious Liberty is found on the website. All materials are available in English and Spanish.
The opportunity to use social media will be encouraged. There will be a Take Action for Freedom by texting the word Freedom to 377377, and there is a new Facebook page: Call to Prayer for life, marriage and religious liberty: httpss://www.facebook.com/CalltoPrayer. Parishes will be encouraged to include the Fortnight for Freedom in the Prayers of the Faithful at Sunday liturgies, and to consider special prayer services or other parish activities.
###