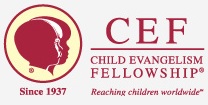 Statement Concerning Child Evangelism Fellowship Mission Trip to Portland, Oregon
Child Evangelism Fellowship Warrenton, MO
Child Evangelism Fellowship is a historic ministry that believes God loves both children and adults, and He wants to give them a spiritual and moral foundation for life. Children are mentioned about 100 times in the Gospels, and Jesus said, "Let the little children come unto me." For nearly 2000 years, Christians have been spreading the Good News of Jesus Christ to adults and children alike, and for nearly 75 years Child Evangelism Fellowship has been telling children around the world about the love of Jesus.
We do not pressure or coerce children, and we respect the wishes of their parents or guardians. We believe we have a wonderful message from Scripture, and we are happy to share it with those wanting to hear. Since children establish moral values early in life, they have a right to hear the Gospel if they desire, and we have a biblical obligation and the constitutional right to share the message of Jesus. We have decades of experience in tactfully and appropriately sharing the Gospel, and we have 75 years of testimonies from people whose lives have been positively impacted by our message.
Our goal, when our mission in Portland is over, is to leave this city a happier place with healthier children and stronger homes. We appreciate the opportunity to serve here.