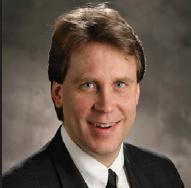 By Paul Louis Metzger
Multnomah University Professor
New Wine Skins Ministry
People often wrongly connect Darwin's doctrine of the survival of the biological fittest, including reproduction, with superiority in other spheres, such as morality, intellect, aesthetics, and spirituality. If anything, the moral to Darwin's ethical stance is that people should have big families, wherein the children reach adulthood. What is termed Social Darwinism should probably be labeled Social Spencerism, following Herbert Spencer's social philosophy. Darwin did not fully accept Social Darwinism or "eugenics," which was coined by Darwin's cousin, Francis Galton (See the essay on Darwinism in Leslie Stevenson, David L. Haberman and Peter Matthews Wright, Twelve Theories of Human Nature, sixth edition, 2013, pp. 251-252, 254-255, 257-258).
Further to the preceding statement about misunderstandings over Darwin, people often wrongly connect Richard Dawkins' infamous Twitter statement about his preference for aborting a Down syndrome carrying fetus with eugenics (Dawkins' tweet was in response to a woman pondering via Twitter what should be done if she were carrying such a fetus). Dawkins challenged the presumed connection to eugenics in this statement:
Those who thought I was advocating a eugenic policy and who therefore compared me to Hitler. That never entered my head, nor should it have. Down syndrome has almost zero heritability. That means that, although it is a congenital condition – a chromosomal abnormality that babies are born with – there is very little tendency for susceptibility to trisomy to be inherited genetically. If you were eugenically inclined, you'd be wasting your time screening for Down syndrome. You'd screen for genuinely heritable conditions where your screening would make a difference to future generations.

If anything, Dawkins favors a form of utilitarianism:
… if your morality is based, as mine is, on a desire to increase the sum of happiness and reduce suffering, the decision to deliberately give birth to a Down baby, when you have the choice to abort it early in the pregnancy, might actually be immoral from the point of view of the child's own welfare…
Why all this fuss on the need to understand Darwin and Dawkins on their own terms? Generally, conservative Christians do not show much love for Darwin or Dawkins. Still, we need to practice the Golden Rule (Matthew 7:12) and do to others what we would want them to do to us. We should try and interpret their claims in keeping with their intended aims rather than with how we might wish to interpret them for partisan purposes, just like we would want others to interpret our positions as we intend them. Take for example the accusations and mis-perceptions of others concerning the early church, where the church's critics falsely claimed that Christians were engaged in cannibalism and orgies in their love feasts. Such accusations and misunderstandings hurt the church's witness. Conservative Christians who take seriously the Golden Rule yet who are critical of Social Darwinian thought should be especially careful about not distorting the positions of others, including an atheist like Dawkins. After all, Christians committed to biblical absolutes don't believe anything goes for the sake of the survival of our particular Christian species.
To their credit, Darwin's claims about natural selection and Dawkins' preference for aborting a fetus with Down syndrome were circumspect and modest, not militant, dogmatic and bombastic, as some have suggested (See for example the "General Summary" that concludes Darwin's The Descent of Man as well as the "Recapitulation and Conclusion" for The Origin of the Species in the Modern Library edition of these works; see Dawkins' statement found here that provides his rationale for what was claimed in the controversial tweet). Still, in Dawkins' case, I would wish for his position to be even more modest—more Darwinian, like Darwin himself. According to the account of The Descent of Man in Twelve Theories of Human Nature, Darwin held that the society must care for its weaker members, and he did not allow his fear over the increase of inferior groups in society to overrule compassionate care for them (I call to mind the closing portion of the "General Summary" in The Descent of Man where Darwin claims that as important as natural selection is, other agencies are still more important, such as "reasoning powers," "instruction" and "religion," for the cultivation of morality).  I believe Darwin's position bears upon those with Down syndrome, too (irrespective of Down syndrome having "almost zero heritability," according to Dawkins). In view of Darwin, one could respond to the Social Darwinians as follows:
… since our human evolution has given us both the sympathy to care for our fellow humans and the intelligence to institute laws and social programs to help them, shouldn't we use those mental capacities to try to steer human society in the direction of greater equality? Isn't that more "natural" to us than unflinching adherence to "the survival of the fittest"? It would be dangerous, however, to rest our case on the extremely slippery concept of what is "natural." It would be clearer to appeal directly to explicit ethical principles about human dignity, equality, needs and rights (as in Kant or Marx, and indeed in the New Testament) that cannot be derived from any factual statements about evolution (Twelve Theories of Human Nature, pages 254-255).
I believe Dawkins himself seeks to move beyond sole consideration of natural selection in addressing the situation of what to do with a fetus with Down syndrome. But just as the Social Darwinian appeal to "nature" is dangerous, Dawkins' utilitarian appeal to the increase of "happiness" and the reduction of "suffering" as ultimate ideals is also problematic, even if most parents who abort such fetuses make the same or similar kinds of calculations. Broad based support for a position does not make it inherently right and impacts the rights of others—namely those whom we feel do not or will not register enough pleasure in life to meet the pleasure calculus. Besides, what constitutes happiness and suffering? They are very subjective terms, which in this instance under consideration (abortion) have life-changing bearing on the subjects in question—those carrying Down syndrome. What makes it such that anyone can determine for others what constitutes their happiness and their suffering? Is not life worth suffering for, and is not pleasure sometimes worse than suffering?
It is not always the case that those who survive and who experience the most pleasure are the best or even good. Just as it is inaccurate to equate goodness with success or victory in natural selection, so it is wrong to equate goodness with success in experiencing the most pleasure in life according to a certain vantage point. Nor should we allow a particular community that succeeds at increasing pleasure no matter how refined to determine what is good or even pleasurable for all. In the end, we might find that such natural inclinations are highly subjective, perhaps even unnatural.