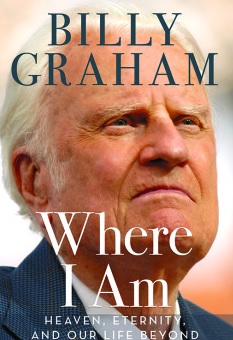 By Faith News Note,
Billy Graham has released his final book at a very noticeable age of 96 years old.
The book is called "Where I am.  Heaven, Eternity and Our Lives Beyond".   The book spends considerable amount of time on the subject of hell — surprise considering the numerous best-sellers of books on Heaven that made headlines in the past few years.    Below is an interview with his son Franklin Graham on Fox News TV.   Franklin speaks on how the book came about.
Watch the video below.