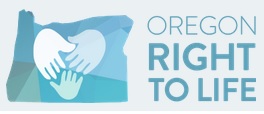 From Oregon Right to Life,
During this legislative session we have been battling on several fronts against an undercover effort that could take health care decisions out of your hands.
We've been telling people for years to protect themselves in case they become incapacitated at the end of life or are unable to make decisions for themselves. The best way that can be done is by appointing a trusted person to make those decisions if necessary and that requires filling out a portion of the Oregon advance directive document.
Senate Bill 1552 would create a new, unelected committee of people appointed by pro-assisted suicide Governor Kate Brown that would be able to modify this essential document with negligible oversight by the Legislature!
It's outrageous and it needs to stop. What's at stake is who controls your end of life decisions. If SB 1552 passes, that control could be taken out of your hands.
Establishes Advance Directive Rules Adoption Committee for purpose of adopting by rule form of advance directive to be used in this state. Repeals statute setting forth current form of advance directive.  Sets forth alternate form of advance directive that may be used in this state. Sunsets alternate form on January 1, 2020. For purposes of advance directive law, changes terms "attorney-in-fact" and "alternative attorney-in-fact" to "health care representative" and "alternative health care representative." Clarifies rights and privileges for health care representatives and alternative health care [representative] representatives. Clarifies use of term "advance directive."  Creates new term "form appointing a health care representative." Modifies means by which advance directive is executed.