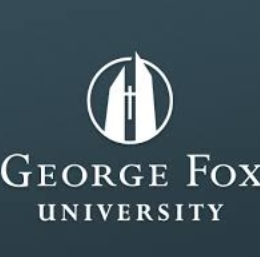 George Fox University breaks 4,000 enrollment mark for first time in its 125-year history
The Newberg, Ore., school enrolls more than 2,700 undergraduates and 1,400 in its graduate-level programs
NEWBERG, Ore. – For the first time in its 125-year history, George Fox University broke the 4,000-student mark this fall, as 4,140 students – including more than 2,700 undergraduates – are attending the Newberg, Ore., institution.
The total eclipsed last year's enrollment of 3,931, which was up from the 3,793 who enrolled in the fall of 2014. It marked the fourth year in the school's history that more than 3,700 enrolled and the 27th time in 30 years it established an enrollment record.
The majority of students are traditional undergraduates (2,406). Of those, 767 are new or readmitting traditional undergraduate students. George Fox also returns 1,639 students and has 301 who are earning bachelor's degrees in one of the school's adult degree programs.
All told, this fall the school enrolled 2,707 undergraduates and 1,433 in its graduate programs, which includes 19 master's and doctoral degrees.
The record numbers come in a year the school marks its 125th anniversary. George Fox was founded on Sept. 9, 1891, when 15 students enrolled at what was then known as "Pacific College."
The school has grown significantly in recent years, with overall enrollment increasing more than seven-fold since 1986, when 549 students attended. To further put recent numbers in perspective, this year's incoming class of 767 new or readmitted students is 40 percent higher than the total enrollment was 30 years ago.
Looking ahead, undergraduate students interested in enrolling at George Fox for the 2017-18 academic year are encouraged to apply early. Those who apply by the university's early action deadline of Nov. 1 will not be charged the $40 application fee. Also, those who complete the application process by that date will be eligible for invitation to the university's Scholarship Competition Feb. 2-3 or Feb. 9-10, 2017. Visit apply.georgefox.edu to begin the application process.
Fall semester for traditional undergraduates began on Monday, Aug. 29. The university determines official enrollment based upon students registered on the 10th day of classes.
George Fox University is ranked by Forbes among the top Christian universities in the country and is a Christian college classified by U.S. News & World Report as a first-tier regional university. More than 4,000 students attend classes on the university's campus in Newberg, Ore., and at teaching centers in Portland, Salem and Redmond, Ore. George Fox offers bachelor's degrees in more than 40 majors, degree-completion programs for working adults, six seminary degrees, and 13 master's and doctoral degrees.