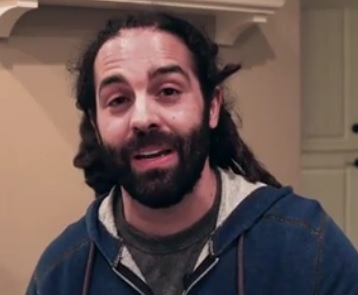 Oregon Faith News Note,
Since the election of Donald Trump as president Nov. 8, nearly 300,000 people have viewed a two-minute video on love and healing posted by a pastor at the nondenominational Crossroads Community Church in Vancouver.
Daniel Fusco, lead pastor at one of Clark County's largest churches, regularly posts two-minute videos on Facebook called #2minutemessage, but the one posted the day after the election went viral.
In the video, Fusco noted that we all knew half the country would be disappointed with the election results, and already he's seen friends on social media talk about fleeing the nation.
"People are absolutely horrified," he said.
Their reaction prompted him to ponder what happens after the most contentious election in recent years.
"The aftermath is that our country needs healing and wholeness more now than it ever did," Fusco said. "What we have in our world is we have division. Our country is deeply divided."
The Bible teaches that pride divides but grace brings people together, he said, and the prophet Isaiah described Jesus, the Messiah, as "repairer of the breach," the one who brings people back together.
"What we need today is from sea to sea, from north to south in the United States and across the world, is a movement of the love of Jesus," Fusco said.
God sent his son to die on the cross and rise again not because he agreed with us, the pastor said, but because he loved us.
"You don't have to agree with someone politically or otherwise to choose to love them," Fusco said. "And love is a choice that we make. It's a choice that is made in our hearts and in our wills and really it's a response to the love of God."
Love is the answer to restoring unity to the country.
"Let's be like God and let's love people even if we don't agree with them," Fusco said in the video.
By early evening on Nov. 9, the video had attracted 92,000 viewers. Five days later, that number had soared to 282,000 views.
Fusco's videos can be seen here.