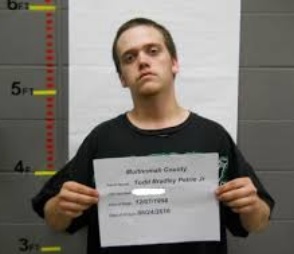 By Oregon Faith News Note,
A Clackamas County judge told a 17-year-old boy it's not too late to turn his life around before sentencing him to seven and a half years in prison.
Todd Petrie Jr., who pleaded guilty to attempted murder after firing shots in a Happy Valley church parking lot in August. The young man, described as a "gang member wannabe" by Clackamas County Senior Deputy District Attorney Scott Healy, admitted to firing 11 shots at Frank Nifon outside the New Hope Church Aug. 17. Four bullets struck the 18-year-old, who survived.
The two had engaged in a Facebook conversation about a girl and agreed to meet outside the church near Nifon's home, The Oregonian reported. Healy said the men affiliated with rival gangs—Petrie with the Unthank Park Bloods and Nifon with the Crips. A nurse driving by saw the shooting and stopped to help Nifon. She described what happened and identified Petrie, who wore all red.
Authorities arrested Petrie a week later and discovered a cellphone video of the teenager rapping about shooting Nifon. Petrie, who was on juvenile probation, turns 18 in December.
Although his attorney said Petrie would be sent to the Hillcrest Youth Correctional Facility in Salem, Oregon Department of Corrections officials have not decided yet where he will serve his sentence.
Judge Douglas Van Dyk described the shooting as a tragedy and encouraged Petrie to follow a different path.