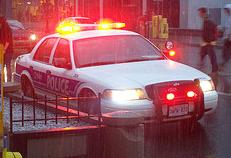 By Faith News Note,
Eastern Oregon law enforcement officers arrested 15 people after conducting an undercover sex trafficking sting in mid-December.
Malheur County Sheriff's Office investigators, working with police in Ontario, Nyssa and Payette, posted online ads Dec. 11 through 17 to "known sex trafficking websites," according to a press release. Eleven men who contacted undercover officers to arrange sexual acts for money were arrested in an Ontario hotel on charges of commercial sexual solicitation. One of the seven Idaho residents arrested also faced a felony charge for possession of methamphetamine. Another man listed a Philadelphia address, while the others were from Malheur County.
Arrested on prostitution charges were three women—ages 36, 25, and 22. The older woman was soliciting alone, but sheriff's officials said the younger two from Nevada worked for a 34-year-old Las Vegas man who was arrested on a felony charge of compelling prostitution.
"Sex trafficking has become a serious problem in almost all of our neighborhoods," Malheur County Sheriff Brian Wolfe said in the release.
"Victims of sex trafficking and prostitution are forced, coerced and manipulated into this lifestyle against their will. They are forced to suffer through physical, sexual and mental abuse."
Anyone who suspects someone is a victim of sex trafficking should call the police, Sexual Assault Resource Center hotline at 1-800-640-5311 or the National Center for Missing and Exploited Children at 1-800-843-5678.