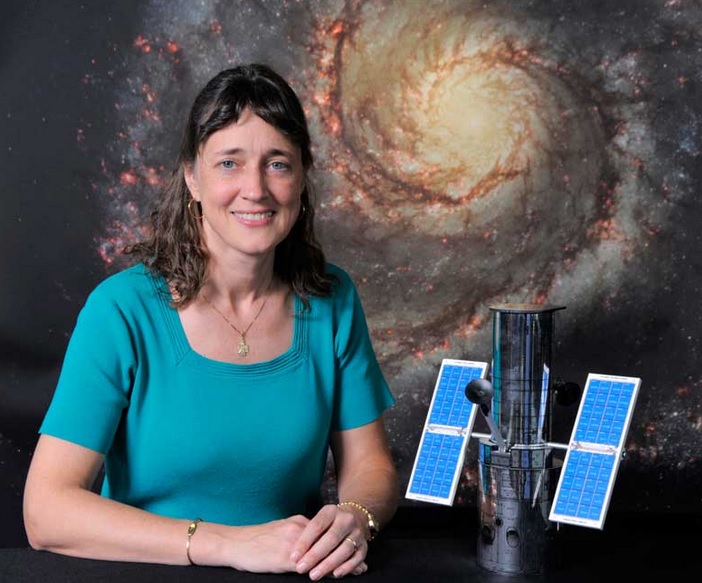 NASA astrophysicist speaks on 'Universe of Wonder' at George Fox University Feb. 9
George Fox University,

Dr. Jennifer Wiseman of the NASA Goddard Space Flight Center is latest speaker in Dalton Lecture Series
Astronomer, author and speaker Jennifer Wiseman, PhD, a senior astrophysicist at the NASA Goddard Space Flight Center in Greenbelt, Maryland, will present the seventh annual Dalton Lecture at George Fox University at 7:30 p.m. Thursday, Feb. 9, in the school's Bauman Auditorium. The public is invited to attend free of charge.
Wiseman's presentation, titled "Universe of Wonder: Galaxies, Stars, Planets and Life," will discuss what modern telescopes are revealing about the universe, where galaxies and stars support planets and, at least on one planet, life. She will investigate what new discoveries are revealing about the cosmos and the significance of life in a dynamic universe.
Wiseman studies the process of star and planet formation in our galaxy using radio, optical and infrared telescopes. She is also interested in national science policy and public science engagement, and directs the program of Dialogue on Science, Ethics, and Religion for the American Association for the Advancement of Science.
She received her bachelor's degree in physics from MIT, discovering comet Wiseman-Skiff in 1987, and continued her studies at Harvard, earning a PhD in astronomy in 1995. Wiseman is a Fellow of the American Scientific Affiliation, a network of Christians in Science. She has authored several essays addressing the relationship of astronomy and Christian faith and frequently gives public talks on the excitement of scientific discovery. She grew up on an Arkansas farm enjoying late-night stargazing walks with her parents and pets.
In addition to her Thursday night lecture, Wiseman will present a scientific talk at 3 p.m. that afternoon in Wood-Mar Auditorium, titled "Frontiers of Astronomical Discovery: Galaxies, Dark Energy, Planets and Life." The public is also invited to attend free of charge.
Wiseman's visit is being sponsored by George Fox's Department of Biology and Chemistry. His appearance marks the seventh installment of the Dalton Lecture Series, named for the world-renowned Quaker scientist John Dalton (1766-1844) best known for the development of modern atomic theory. The lecture annually brings in eminent scientists who are Christian.
A George Fox student research poster session and dessert reception will follow Wiseman's presentation. For more information, call 503-554-2710 or visit georgefox.edu/daltonlecture.
George Fox University is ranked by Forbes among the top Christian universities in the country and is a Christian college classified by U.S. News & World Report as a first-tier regional university. More than 4,000 students attend classes on the university's campus in Newberg, Ore., and at teaching centers in Portland, Salem and Redmond, Ore. George Fox offers bachelor's degrees in more than 40 majors, degree-completion programs for working adults, six seminary degrees, and 13 master's and doctoral degrees.