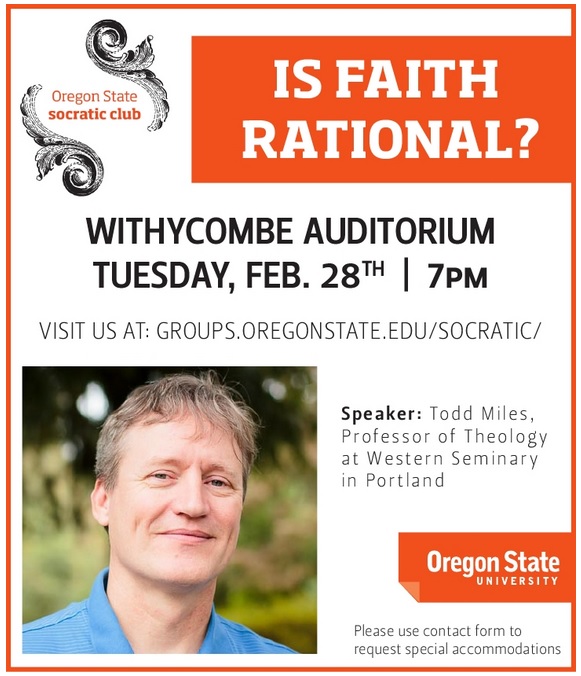 The Oregon State Socratic Club will host an event, "Is Faith Rational?" this Tuesday, Feb. 28th at 7 pm in Withycombe Auditorium.
Our event is free and open to the public.
Free parking (after 5 pm) is available north of Withycombe Hall. The address for Withycombe Hall is 2921 SW Campus Way on the OSU campus.
Please see our advertisement below:
​