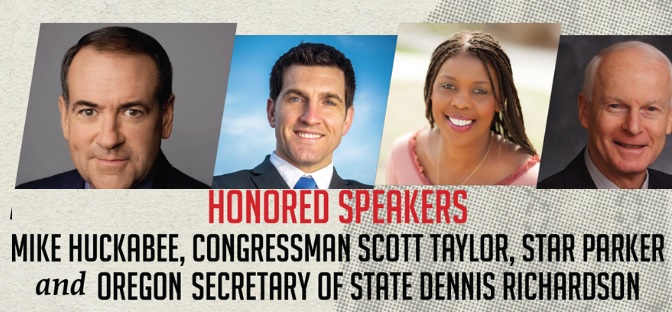 Oregon is hosting several national speakers (Mike Huckabee, Star Parker) and others for a big conference in Portland Oregon this Saturday.   Here are the speakers.
Mike Huckabee — Presidential candidate, former Arkansas Governor, Fox News Commentator
Congressman Scott Taylor — Navy Seal, served in Operation Iraqi Freedom, Congressman from Virginia
Starr Parker — Founder and President of the Center for Urban Renewal

Secretary Dennis Richardson — Oregon's Secretary of State, State Representative.
2017 Freedom Rally on February 25th at 12 PM.
Oregon Convention Center
Registration opens at 11:30 AM $35 per person, lunch included. Youth under 16 are free.