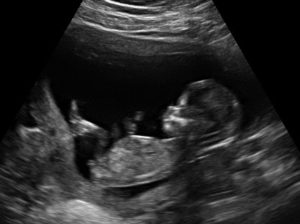 Gov. Brown signs HB 3391, making abortion free in Oregon
Via Oregon Right to Life
Governor Kate Brown signed House Bill 3391 into law, solidifying Oregon's status as the most radically pro-abortion state in America. Abortions must now be covered 100 percent by all insurance policies, without a copay or deductible. HB 3391 also establishes a $10 million fund for illegal immigrants' reproductive "care," of which $500 thousand is estimated to be spent covering abortions. In addition, by passing HB 3391, Gov. Brown and Oregon Democrats are endangering billions in federal funding because HB 3391 violates the federal Weldon Amendment.
"There are many things that make Oregon a wonderful state. Unfortunately, HB 3391 is not one of them," said Gayle Atteberry, ORTL executive director. "Today Gov. Brown demonstrated her extreme bias in favor of the abortion rights lobby, disregarding thousands of future Oregonians whose lives have been further endangered by making their elimination 100 percent expense-free."
For policy holders of Providence Health Plan, the only company in Oregon with plans not covering elective abortion, abortion expenses can be fully reimbursed by the Oregon Health Plan.
"Oregon taxpayers already cover nearly 50 percent of all abortions in the state whether they like it or not," said Atteberry. "By making abortion free, this percentage will inevitably increase. We also expect more late-term abortions, which are currently very expensive as well as risky to perform. All completely covered by either insurance companies or by the Oregon taxpayers."
Oregon Right to Life will continue its successful work in educating Oregonians about abortion, fetal development, and other pro-life issues, work that has contributed to Oregon's 40 percent drop in abortions. ORTL will also continue working to increase awareness and support of life-affirming alternatives to abortion.