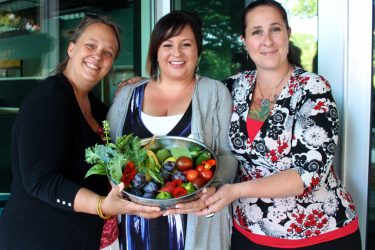 Innovative Restaurant Model Serves up Affordable Dining Experience for the Needy
A motivated quintet of local community advocates and business owners plans to offer Willamette Valley residents a new dining experience. The group intends to open a for-profit restaurant, dubbed "Food for Thought Cafe and Infoshop," in downtown Salem. There, diners will be able to sample locally-sourced, multi-cultural cuisine–but at a fraction of the price other restaurants might charge.
What will guarantee the restaurant's affordable offerings? A pay-what-you-want business model which allows customers to pay according to their financial means.
Michele Darr, a board member of Food for Thought Cafe, isn't worried about maintaining a steady revenue stream. "We believe we have a bullet-proof business and sustainment plan," she told Helen Caswell of Salem Weekly. Darr's fellow board member, Amanda Hinman, points to Panera Bread Company's successful pay-what-you-want experiment in Dearborn, Michigan: the project "helped Panera build a long-term strategy devoted to maintaining a loyal return customer base and is serving as a roadmap for others," Hinman explained.
Jessica Parks directs a pay-what-you-want cafe in Kirskville, Missouri. Parks admits that obtaining financial support from donors constitutes a major challenge for the business: "People were very skeptical at first." But, she continued, "once they come, taste our food and see it in action they keep coming back." About 9 in 10 customers at Parks' restaurant pay the suggested amount for their meals.
For Darr, the pay-what-you-want model is about giving the needy access to an experience which they otherwise would not be able to afford. "Giving low-income people the chance to eat a nutritious sit-down meal somewhere other than a soup kitchen helps [all people] remember that we aren't strangers, or forgotten citizens . . . we are neighbors," she said. Darr and her colleagues hope to offer classes and study spaces at their restaurant in addition to tasty cuisine. Ultimately, they aim to create a vibrant community atmosphere which will uplift the needy and transform the way society currently views food assistance.
*photo source