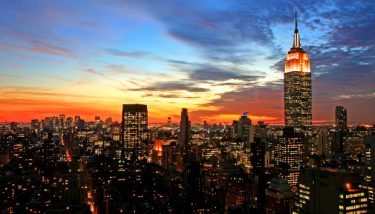 Terror in New York City: Billy Graham Rapid Response Team Chaplains Offer Comfort Following Deadly Attack
Erik Ogren
Billy Graham Rapid Response Team chaplains are on the ground in New York City following Tuesday's terror attack that resulted in eight deaths and injured several others before the assailant was shot and apprehended by authorities. The attack is being called the deadliest in New York City since Sept. 11, 2001.
"When we see terror attacks and the murder of innocent people, the pain, fear and sorrow are deep. Mourners will work through many different emotions over the coming days as they seek answers to very difficult questions," said Jack Munday, international director of the Billy Graham Rapid Response Team. "Our chaplains will stand alongside them to listen and offer the hope and comfort of Jesus in these dark days."
Franklin Graham, president and CEO of the Billy Graham Evangelistic Association, is asking for prayer. "Pray for those wounded and the eight families who have tragically lost loved ones in this act of terror."
The deployment in New York City is the latest in a series of terror- and shooting-related deployments for the Billy Graham Rapid Response Team this year. Thus far they have offered the hope of Christ following attacks in Quebec, Canada; Manchester, England; London, England (multiple times); and Barcelona, Spain. The ministry just completed its efforts following the mass shooting at a concert in Las Vegas, which killed 58 people.