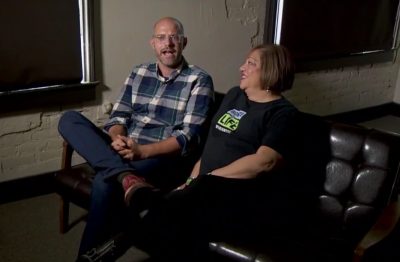 Portland Man Donates Kidney to Save Stranger's Life
When Jen Feldman of Portland, Oregon, discovered she needed a kidney transplant and she first reached out to her family and friends, hoping they might qualify as organ donors.
None qualified.
Feldman, though, didn't give up. She sent a letter to fellow members of her synagogue, Congregation Beth Israel in Portland. Perhaps a kind-hearted acquaintance would consider her need.
Feldman's faith in the generosity of strangers was rewarded when Jonathan Cohen offered to donate a kidney. "No, I didn't know much about kidney donation at all," Cohen told KATU news. But, he felt convicted to help Feldman. "It's gonna be me," Cohen thought after contacting Feldman.
Cohen, in fact, turned out to be the only donor qualified to help Feldman.
After a successful transplant, he reflected on the opportunity to sacrifice for another person. "Who doesn't like being the hero in the movies or whatnot," he said. "So to be able to be that in real life I thought was a pretty cool opportunity."
Feldman considers her survival a miracle. "I wake up every morning and think about, and go to bed every night and think about, that someone gave me a living organ to put in my body to save my life."