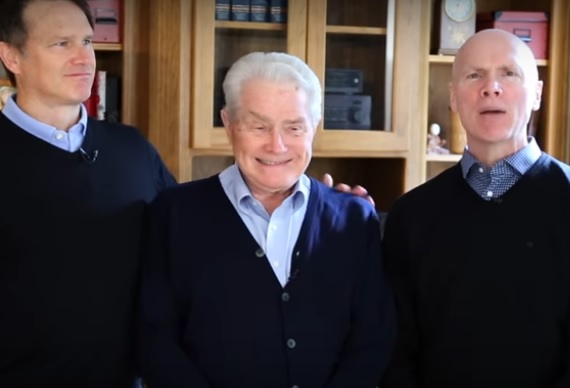 Oregon Faith News Note,
Renowned evangelist Luis Palau revealed this month in a 12-minute You Tube video that he has Stage 4 lung cancer, a disease likely to claim his life. But he says he's ready to see heaven.
Palau, 83, and his wife, Patricia, spent a busy fall "traveling around the world sharing the Good News like they always do," said his son, Kevin, CEO of the Luis Palau Association in Beaverton, Ore. His father returned home from the United Kingdom in December with "a chest cold … that wouldn't go away."
After tests, the family learned that Luis has advanced lung cancer with a five-year survival rate of less than 10 percent.
"It was a shock," the elder Palau said, noting that he had only spent one night ever in the hospital, after breaking a bone in 1984. "The first thing you do, in my case, is cry. I think, 'oh wow, I could be gone in a few months.'"
On his ministry's website, Palau asked for prayer for complete healing.
"In many ways, I feel the Lord has much more in store for me," he wrote. "Yet whatever tomorrow holds—I'm completely at peace. Both Patricia and I are. As we look back, we praise the Lord. Fifty-seven years of marriage. How many places we've been. How many people we've reached with the Gospel."
Palau, born in Argentina in 1934, moved to Portland in his mid-twenties to attend Multnomah Bible College's graduate program. He worked closely with evangelist Billy Graham and developed a close friendship with Pope Francis. A movie on his life began filming recently in Argentina.