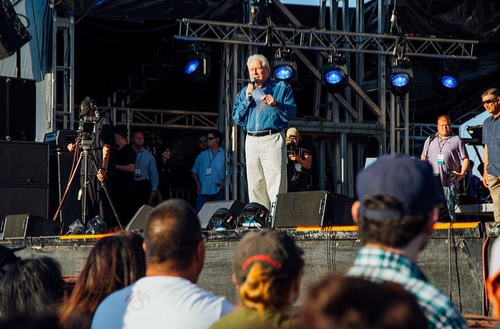 By Serving our Neighbors ministry
Join us in a Week of Prayer & Fasting for Luis Palau!  Sun, Feb 18th to Sun, Feb 25th!
We are calling whoever will to come into agreement with God's Name and God's Word, in that He has revealed Himself to us as Jehovah Rapha, "I AM the LORD Who heals you and keeps you in perfect health" (Exodus 15:26) & "He sent out His Word and healed them; He rescued them from the grave." (Psalm 107:20 NIV) and "By His wounds you have been (are) healed" (I Peter 2:24 & Isaiah 53:5 NIV).
Wherever you are and however God leads, let your Prayer of Faith "Voice of Agreement" be heard on behalf of dear brother, Luis Palau and even all those that have any kind of cancer in their life! We are also fasting to know God better and to come into even more agreement and alignment with His Will, on earth as it is in Heaven. Join us, however He leads you, and stand with us for ALL cancer to be removed from the Body of Christ.
Review updates on Luis Palau and watch the latest video announcement.
Luis Palau quote:
"In many ways, I feel the Lord has much more in store for me. Yet whatever tomorrow holds—I'm completely at peace. Both Patricia and I are. As we look back, we praise the Lord. Fifty-seven years of marriage. How many places we've been. How many people we've reached with the Gospel."