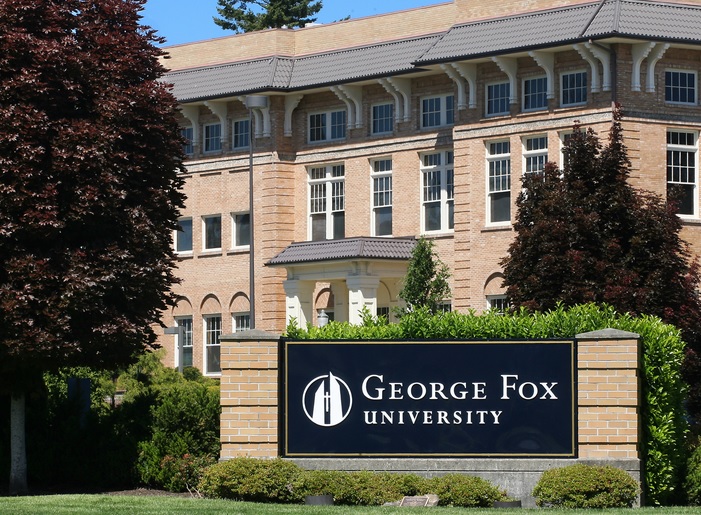 By George Fox University,
George Fox University's accounting department within the school's College of Business is offering free tax preparation and e-filing assistance to local residents. Dates for help sessions are Friday and Saturday: April 6-7.
The Tax-Aide program is designed to help taxpayers prepare their returns. The service is especially geared toward senior citizens, students, individuals with lower incomes, and those who have limited English proficiency. Anyone, however, is eligible for assistance. The only exception is for those whose return is deemed too complicated.
Help will be available from 1 to 7 p.m. on April 6 and from 9 a.m. to 3 p.m.  April 7. All sessions will meet in Room 103 of the university's Hoover Academic Building. A sign-up sheet will be available 30 minutes before each session. All sessions are first come, first served.
Those seeking assistance are to bring photo identification, Social Security cards or individual Taxpayer Identification Numbers, birthdates for family members, the current year's tax package (if you received one), and all appropriate tax forms (W-2, 1099-INT and 1099-DIV, SSA-1099 or RRB-1099, 1099R, etc.).
If applicable, it is also advised that patrons bring a list of child tax credit information; a list of medical, taxes, interest, contributions and miscellaneous expenses; child and disabled dependent care information; bank routing and account numbers; and a copy of their 2016 federal and state returns, if available.
The Tax-Aide program works in conjunction with the IRS, the American Association of Retired Persons Foundation, and the Oregon Department of Revenue. The service also offers free e-filing (electronic filing), allowing for returns to be processed faster than the traditional practice of mailing in information. Assisting with preparation will be faculty members and students in the university's accounting major.
To e-file a joint return, both spouses must be present to sign the required forms. To find out more, contact Seth Sikkema at 503-554-2813.
George Fox University is ranked by Forbes among the top Christian universities in the country and is a Christian college classified by U.S. News & World Report as a "Best Regional University." Money magazine ranked it the No. 1 school in Oregon in its 2017-18 "Best Colleges for Your Money" list. More than 4,000 students attend classes on the university's campus in Newberg, Ore., and at teaching centers in Portland, Salem and Redmond, Ore. George Fox offers bachelor's degrees in more than 40 majors, degree-completion programs for working adults, six seminary degrees, and 13 master's and doctoral degrees.