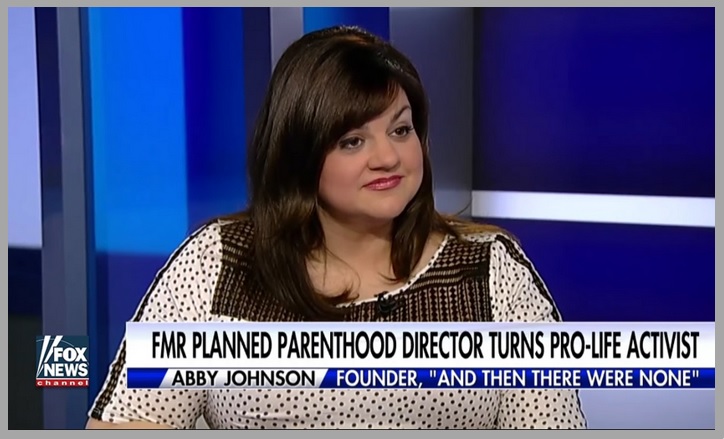 By Christian News Northwest,
Subscribe here
With the help of two more nationally known pro-life speakers, concerned Christians who want a statewide vote on halting state funding of abortion are making their final two-month push to meet a critical deadline.
Coming to Oregon to each speak at two special Speak Life events this month and next for Corvallis-based Oregon Life United's initiative campaign are Gianna Jessen, in Corvallis May 20 and Bend May 21, and Abby Johnson, May 31 in The Dalles and June 1 in Lake Oswego. The two will tell their personal stories of what drew them into the pro-life movement. They also will encourage their audiences to do all they can to help Oregon Life United secure at least the required 117,578 valid signatures of registered Oregon voters by June 30 to place the initiative on this fall's ballot.
"This is something the people of Oregon want to see on the ballot, and now is our opportunity to see it happen," said Jeff Jimerson, campaign director. Jessen's and Johnson's appearances follow the January visit to Oregon by Mike Huckabee, TV personalilty and former Arkansas governor, who endorsed the effort at three events.
According to state records, more than 45,000 abortions have been funded with more than $23 million in state money the past 14 fiscal years.
As an unborn infant, Jessen survived a late-term saline abortion and entered the world two months premature and weighing just two-and-a-half pounds. Although the abortion attempt left Jessen with cerebral palsy, she considers the disability a "gift," because it "allow me to really depend on Jesus for everything." Her message of hope has been shared throughout the world, including at the British and American parliaments and before the U.S. Congress.
A former clinic director with Planned Parenthood, Johnson was increasingly disturbed by what she witnessed with the nation's largest abortion provider. In 2009 she was asked to assist with an ultrasound-guided abortion, and was horrified to see a 13-week-old baby fight and ultimately lose its life at the hands of the abortionist. Her attitude about the realities of abortion changed.
All four events are from 6:30 to 8:30 p.m. Jessen will speak Sunday, May 20 at Calvary Corvallis Church, 2125 N.W. Lester Ave., and Monday, May 21 at St. Francis of Assisi Catholic Church, 2450 N.E. 27th St., in Bend. Johnson will speak Thursday, May 31 at Calvary Baptist Church, 3350 Columbia View Drive in The Dalles, and Friday, June 1 at Our Lady of the Lake Catholic Church, 790 A Ave. in Lake Oswego.
Admission to all four events is free. For tickets, go to oregonlifeuited.org/speaklife/ For more on the initiative effort, go to stopthefunding.org