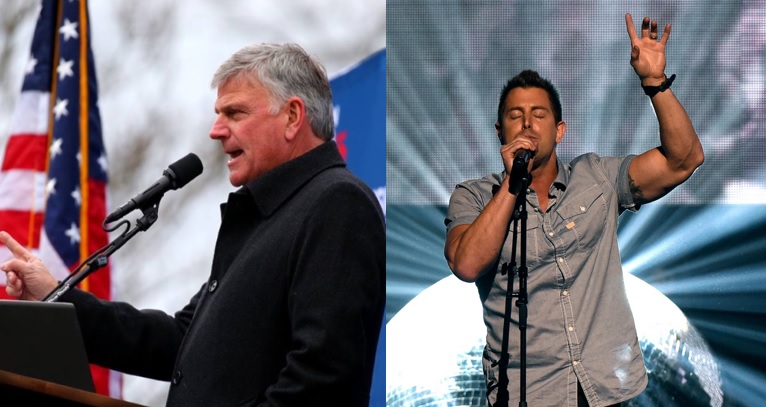 By Oregon Faith News Note,
This August Franklin Graham will hold one-day evangelistic prayer events in Oregon and Washington as part of his Decision America Pacific Northwest Tour, an ongoing campaign to urge Christians to pray earnestly for America and lead lives rooted in biblical principles.
After finishing 10 events in California, Graham will speak Aug. 1 at the Jackson County Fairgrounds and Exposition Center in Medford, followed two days later with an event at Christian Life Center's Life Amphitheater in Bend. The Oregon tour concludes at the Clackamas County Exposition Center in Canby Aug. 5.
Here is the crowd when Franklin Graham came to Salem in 2016.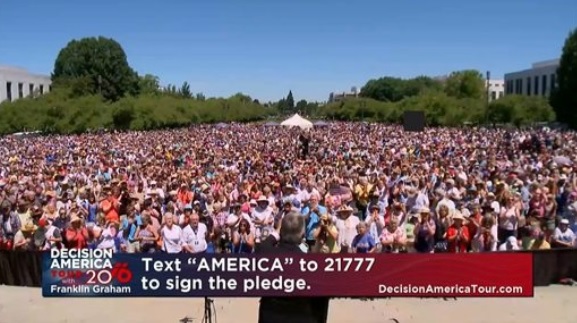 All events begin at 7:30 p.m. Graham will be joined on the stage by contemporary Christian singer and songwriter Jeremy Camp except at Canby, when the Christian pop rock band The Afters will appear with him.
Graham will cross the Columbia River to Washington for a presentation at the Columbia Point Marina in the Tri-Cities Aug. 7. He'll hold an event two days later, Aug. 9, at the Spokane County Fair and Expo Center, and another one Aug. 12 at Cheney Stadium in Tacoma. His final stop in Washington is Aug. 13 at the Evergreen Speedway and Fairgrounds in Monroe.
Graham began the Decision America Tour in 2016 with visits to capital cities of all 50 states, rallies attended by more than 230,000 people. He toured in Tennessee and Texas in 2017, and he's hitting the widely unchurched West Coast this year and the northeastern United States in 2019.
More information can be found at pnw.billygraham.org.