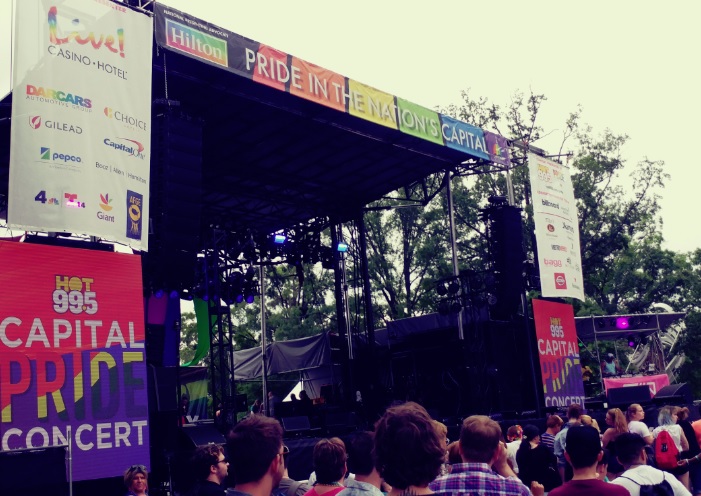 By Jim Miller,
Guest Opinion
I was in Washington DC this week to visit the news museum and found the entire street in front of the museum blocked off for the popular annual LGBT Pride festival. I took this as an opportunity to visit each booth, listen and have discussions to see what the festival was about. Here are some things I learned.
Religious support
There were about seven churches and synods that had booths at the festival.  Some of the churches were mainstream denominations like Episcopalian and Lutheran.  They highlighted traditional church programs like feeding the homeless and knitting clothes for the elderly.  These churches also featured nontraditional programs such as mystic labyrinth walking, special nights to pray for pets and a "holy night happy hour" filled with music and a cocktail bar hop.  Wow.  Imagine that, a church featuring free music and liquor — and yet people complain that they can't find a church that suits their needs!
Nonreligious support
In addition to religious Pride support there was also support from the other side representing atheists, humanists and separation of church-and-state groups.  One magazine cover highlighted gays and atheist as natural allies while another cover touted the stories of people who have suffered violence from religious people.  One brochure outreach to Christians explained that you can be both a Christian and a Humanist.   The Humanist offered several code of ethics to live by.
Sexual expression
LGBT Pride parades have a reputation for their sexual expression and the 2018 Washington DC Pride festival did not shy away. People were handing out free condom triple packs for people's protection.  One of the most visible sponsors was a lubricant product. One vendor featured a table of oversize life-like male private parts.   I saw a four-year-old boy with a big sticker on his chest that read "boys kissing boys". The peer pressure of sexuality appears to be getting younger and younger.
One particular vendor booth had a long line of (almost-naked) men waiting outside. It turned out to be a place where you can get tested for sexually transmitted diseases. This could be a reflection of recent events as STDs last year hit a new high according to the Center for Disease Control (CNN article). We may be hearing more about this in the news if the trends continues.
Widespread support and affiliations
Many groups turned out to support the festival with booths including TV news stations, Washington City Government and the local police handing our support bracelets. I noticed that the Washington City police had signs on the patrol car windows saying "We are here to help you".  An interesting sign that to me that reflects the ongoing tension some minority and ethnic groups have with law enforcement. There was a rainbow assortment of LGBT groups advocating for gun control, animal rights, healthy eating, protecting seniors and even a LGBT aviation organization.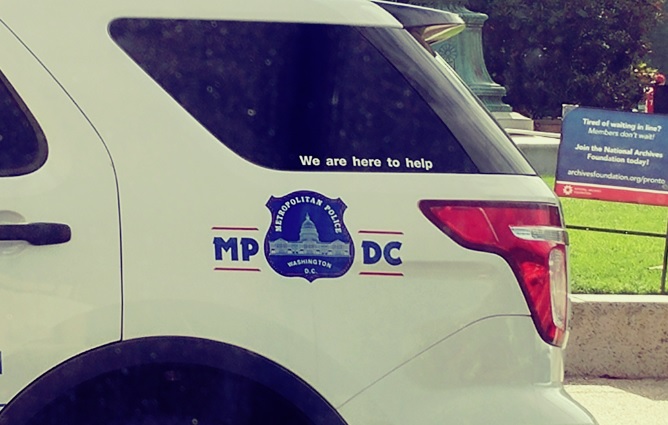 Theme of tolerance and safety from violence
One of the most common themes during the parade was universal tolerance and a rising awareness of safety from what is seen as an increase in violence and harassment against gay and lesbians during the past year. Many Americans may miss these occurrences if they do not have friends or connections in the gay community.  This was my benefit of visiting the festival and taking the time to see and listen in to other people's concerns that I rarely hear from.  They too (I hope) benefited from me sharing my thoughts and questions.