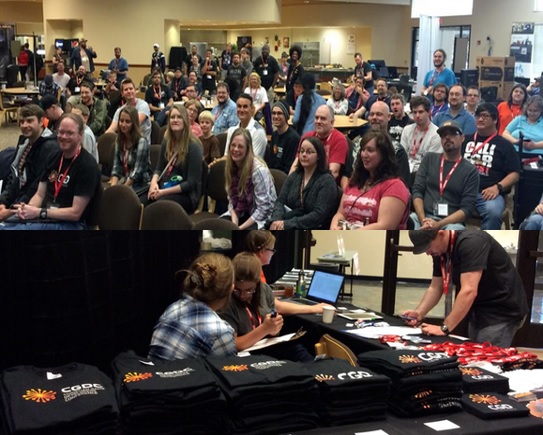 By Christian Game Developers Conference
The Christian Game Developers Conference is a unique event, focused around encouraging and edifying those who are interested in both making games and glorifying God. It will take place July 18th – 21st at Multnomah University in Portland, Oregon.
The CGDC is not just another game development conference. While small on scale, the CGDC is big on personal impact. The conference is three days of talks, workshops, and fellowship, with an emphasis fellowship. Come prepared to show what you are working on, and to encourage others in their projects and be inspired.
We believe that video games can do more than just provide fun entertainment, but they have the ability to impact one's soul. There are games out today that have accomplished this goal and we would like to magnify these games to the world bringing them out into the light! Not all video games displayed at CGDC are "Christian" video games, but most of the developers who attend the conference are Christian. But you don't have to be a Christian to attend this wonderful conference—everyone is welcome! Christianity is just the very foundation this awesome conference is built on.
We look forward to seeing you here!
CGDC 2018 WILL BE HELD AT:
Multnomah University
8435 NE Glisan St
Portland, OR 97220