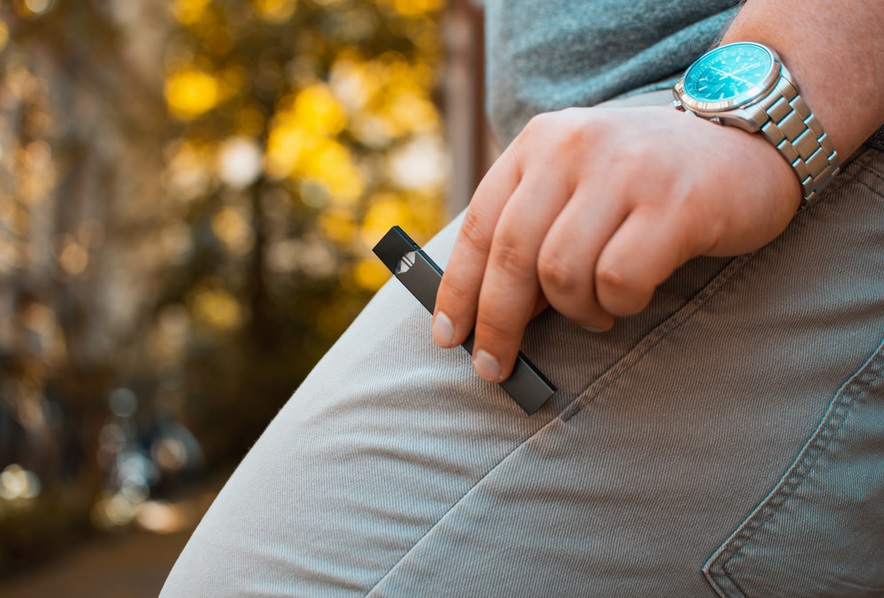 By M. Martin,
Parents, physicians, and school officials are growing concerned as more teenagers potentially damage their health by "juuling," inhaling puffs of nicotine from discrete electronic cartridges resembling flash drives.
Each JUUL pod, or cartridge, contains the same amount of nicotine as found in a pack of cigarettes, about 200 puffs, according to a recent Today article. Students can blow smoke rings with the nicotine-laced vapor.
A Pennsylvania school district last month banned flash drives because they look like the JUUL e-cigarettes, which students could puff on without teachers realizing it.
Teens consider it safer than smoking, but at least one parent, a physician in Allentown, Pennsylvania, worried about lung damage and addiction after discovering her daughter was "juuling."
"We think this is a bad idea," Dr. Jenni Levy told Today. "My biggest concern is she's sucking in vapor and we don't know what that does."
Doctors believe e-cigarettes deliver cancer-causing chemicals into the body, disguised by fruity flavors.
Dr. Wendy Sue Swanson, a Seattle pediatrician who writes the Seattle Mama Dog blog, told Today she's concerned.
"I do think this is one of the big threats to teen health right now," she said. "These are a delivery vehicle for nicotine and we know that nicotine is addictive."
The website for JUUL Lab notes that the product is intended for customers 21 and older.
Swanson encouraged parents to discuss "juuling" and its potential health hazards with their teens.